Clit success in sex missouri dating fuckin stretch that
Single Mom Stories
As a single mom do you ever feel stuck? Do you want your life to be different?
Do you want to see hope for the future?
This page will empower you with tools to recognize and overcome the practical and emotional obstacles to your success while gaining the wisdom and courage to move forward. Read here touching stories of parenting, friendship and faith. Be inspired by reading stories about real-life situations that single parents face. Learn how strength, determination and faith can overturn any obstacle that comes our way. Get inspired by single moms' uplifting stories of endurance and success in raising along accomplished children. These stories of sacrifice, hope, deception, despair, endurance and success are encouraging to single mothers struggling in similar situations.
Find here:Life Starts At Mom:::Soulful Stories On Momhood by Erin:::Stories of Parenting by Laurie:::Alice's Stories About Real-life:::Randi's Stories:::Renee's Tools to Success:::Debbie's Stories:::Veronica's Stories:::Books For Single Moms
Ode to a Middle Child
by Erin Stokes Leave a Comment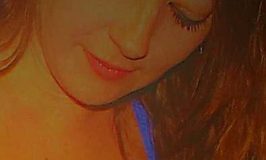 I'm a mother of three, and as such, I have the birds eye view of the most talked about "birth order" scenarios ever. Eldest. Middle. Youngest. My eldest and middle are girls, two years apart. Eight years later came the baby, a boy. All of my children are vastly different than each other, yet ... Read More »
Filed Under: Soulful Stories On Momhood by Erin, Uncategorized
Single but Never Alone
by Erin Stokes 1 Comment
Sometimes I feel like I need to be alone so much that it may leave me alone in the end. Sometimes I don't give a shit. I know people get tired or hearing about single mom hood. Newsflash. We get tired of having to say it. We get tired of having to do it. We get tired of being the only one ... Read More »
Filed Under: Soulful Stories On Momhood by Erin
On Motherhood, Solitude, Anonymity, and The Ocean
by Erin Stokes 1 Comment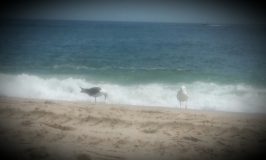 I'm a creature of solitude. I've been so since I was a child, when I would happily shut myself in my room for hours, reading and writing to my heart's content. Before I had children, when I was in my very young twenties, I traveled the country a lot, often times alone. I once drove myself from my ... Read More »
Filed Under: Soulful Stories On Momhood by Erin, Uncategorized
"The C Word"
by Erin Stokes 3 Comments
It's the dirtiest word in single motherhood. "Child Support." If you look at the word simply, it means "Supporting Your Child". But often times when heard, it takes on all kinds of other ugly misreadings. "Gold-digging". "Entrapment". "Control".  In a few instances, perhaps there's some truth to ... Read More »
Filed Under: Soulful Stories On Momhood by Erin, Uncategorized
Dear Teenagers
by Erin Stokes 2 Comments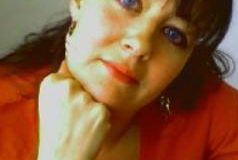 Dear Teenagers, I know this is hard to believe, But we ALL were you once. We. Were. YOU. We were Right, we were Cool, we were Confused. We knew everything, haha. We were lost, and alone. Except we weren't. And Neither. Are. You. Here's something else that's hard to believe, we are ... Read More »
Filed Under: About Parenting, Soulful Stories On Momhood by Erin
Don't Let Others Have The Power To Judge You
by Kristy Casto 1 Comment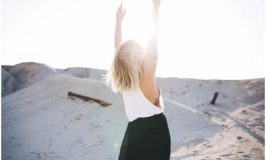 For too long I've let what my ex-husband and his new wife think about me bother me. All I wanted was for the kids to see us all get along and to bring them up in a peaceful and accepting environment. But it seemed that the more I tried the worst it got and as much as I tried to just suck it up and ... Read More »
Filed Under: Dating and Relationships with Kristy, Single Mom Stories
Surrender To Change Your Life
by Kristy Casto 3 Comments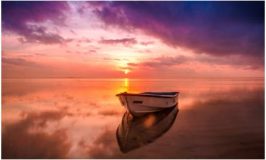 Liz Murray, a woman whose parents were addicted to drugs and left her at a young age to fend for herself. At just the age of 13, Liz was homeless and starving. She slept in stairwells and shoplifted food to survive. However, she saw herself living a different life and so she went on to attend ... Read More »
Filed Under: Dating and Relationships with Kristy, Single Mom Stories
Love Yourself First
by Kristy Casto Leave a Comment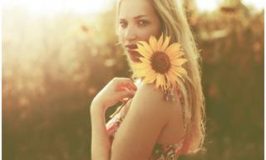 Do you want to fall in love and be in a relationship where you have the capacity to give your very best? Do you want to stand on an unshakeable ground of love that no one can ever move you from? Do you want to have the ability within yourself to feel amazing no matter what? Then you need to love you ... Read More »
Filed Under: Dating and Relationships with Kristy, Single Mom Stories
The Exes Meet The New Me
by Kristy Casto 4 Comments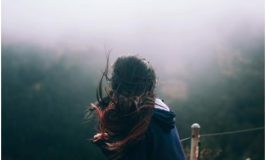 It's funny how life teaches you lessons if you're open enough to learn. Lately my ex's have been trying to sneak their way back into my life one by one. It's like they could sense that I've finally moved on and they all got together and tried to come up with a plan to reel me back in. Unfortunately ... Read More »
Filed Under: Dating and Relationships with Kristy, Single Mom Stories
Let Your Child Know They Are Not Responsible For You Getting Angry
by Kristy Casto Leave a Comment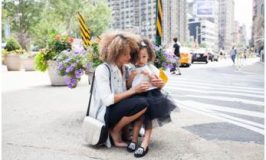 How many times have you said "My kids are driving me nuts!"? Have you ever totally lost your cool in front of your kids because their animal like behavior drove you to madness? I think we all have and as crazy as those little (or big) monsters can make us, it's completely normal to lose your sanity ... Read More »
Filed Under: About Parenting, Single Mom Stories
http://www.singlemom.com/read-single-mom-stories/